Only Ski Shop La Thuile
In our store, we have dedicated most of our stock to all kinds of technical outdoor clothing and accessories for both winter and summer. In La Thuile, you can find us inside the Planibel Hotel complex across from the La Cage Aux Folles pub and the seat of Only Ski Planibel rental shop. Minutes on foot from the hotel reception, the ticket office, the departure of the main gondola, and the Bosco Express chairlift, come shop our specialized stock.
Shop for winter outdoor clothing La Thuile
Jackets and ski pants but also quality performance baselayers are fundamental for keeping warm and dry. Learn from us how to best prepare yourself for an intense day on the mountain snow by choosing the best quality wear and accessories for your personal needs.
Clothing
Ski jackets and pants on sale in La Thuile
Enough cannot be said about the importance of impermeability, breathability, and temperature regulation, and these three aspects are evaluated by us for every piece we choose for you. For ski wear, impermeability should never be less than 5000mm (consult internet for scientific details about what "mm" means in impermeability!), whereas high-performance clothing are 20,000mm or more. Breathability (usually regulated by a membrane such as Gore-Tex, D-Dry, etc.) is crazy important because staying wet inside your ski wear means a cold, cold day on the slopes. The degree of warmth will depend mostly on the type of insulation which range from natural fibers and down-fill to synthetics like microfibers, Primaloft, and Thinsulate. Quality and performance depend also on the fit, the functionality of the hood, the various closures and vents, wristbands and powder skirts. In our shop, you will find a vast assortment of technical pants and jackets for all genres of snow sports.Our personnel is happy to help you choose the gear that suits your personal needs and style. Some of our brands are:
HYRA: an Italian brand specializing in technical sportswear for the whole family using the most recent materials and technologies. One of their notable achievements is the use of the HBS (High Breathable System) technology which guarantees optimal thermal insulation from +30° to -30°.
CMP: the now well-known Italian brand of ski and outdoor clothing and gear with an eye for new trends to keep your look fresh.
Dare2b: a high-quality English brand predictably strong in producing jackets that are characterized by a performance degree of impermeability (20,000mm) to keep you dry in the worst conditions.
Clothing
Shop for a base layer
An ultra performing baselayer or thermal underwear is fundamental in your ski kit. Worn without exception in contact with the skin, this layer's job is to expel sweat away from the body to keep skin dry while maintaining the warmth produced by the movement and insulating against low external temperatures. Our staff will help you choose the correct fit for maximum comfort and performance without excluding the equally valid options of materials including Merino wool, polypropylene, and silk. Our brands include:
MICO: Made in Italy and leader in thermal baselayering and socks. Mico employs Dryarn, a polypropylene both antibacterial and breathable, keeping you clean, warm, and dry.
TECSO: Made in Italy. Their products are the best for fit and for comfort in movement because of the 3D structure used in their production.
LASTING: From the Czech Republic, this brand specializes in thermal layers and socks made from Merino wool at a competitive price.
Accessories for the outdoors
Goose down gloves or leather? Goggles with spherical or cylindrical lenses? And helmets (so many!)? There are so many options! But don't worry. We have many tips to give you when making your choices, and we are happy to provide solid advice.
Accessories
Shop for down-filled gloves La Thuile
Mitten, yes or no? Certainly the warmest option, but gloves provide more freedom of movement and control. No worries. At Only Ski Shop you'll find a range of gloves in goose down that are as warm as mittens. If you don't like the idea of goose down, we have many models in Primaloft, an excellent synthetic with an elevated thermal insolation quotient. (We have comfy, warm mittens, too.)
Beyond the material for insolation, it's important to consider two characteristics: wind-proofing and impermeability. Our gloves are largely produced with an external membrane called Softshell, a material known for it's softness, elasticity, and anti-wind property. Impermeability and breathability are regulated by internal membranes usually Gore-Tex or other brands.
As a company, we selected REUSCH for our store simply because they have been a world leader in glove-making for over 80 years. At Only Ski Shop, we also all sorts of their gloves. We also carry gloves with protection for snowboarding, Alpine touring models, as well as glove liners in silk, single-use hand warmers, and glove leashes.
Accessories
Shop for ski goggles and glasses La Thuile
Accessories
Shop for ski helmets La Thuile
Accessories
Shop for ski accessories La Thuile
Clothing
Shop for walking and after-ski boots La Thuile
Shop for streetwear La Thuile
Shop for streetwear and accessories La Thuile
Brands we are proud to carry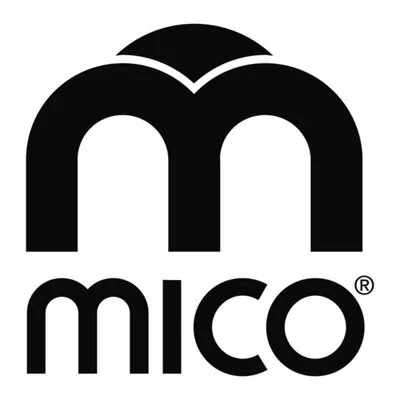 La Thuile, Aosta, Italy
Frazione Entrèves 137, 11016