What kind of skier are you?
Equipment Selection Guide
Youth
You will find the best options for kids in our Junior and Baby categories. Junior skis range from 120-160cm suitable for kids up to a 13 years-of-age maximum. The Baby category is dedicated to the little ones: skis from 70-100 cm. We also offer a Junior Race category – contact us by e-mail to book these. (Recommended length: 20cm less than the height of the child for a beginner, and 10cm less than the height of the child for intermediate and advanced.)
Beginner
If you're just starting out and tend to ski in a snowplow most of the time, the ski for you is an Easy Carving ski – light and easy-going, great for learning! (Recommended length: 15cm less than skier's height.)
Easy-going
If you parallel ski but you're not looking for anything to difficult, or you would like to work on your technique, the best ski for you is in the Performance category. These skis have a more rigid construction, but they manage easily and adapt to various snow conditions. (Recommended length: 10cm less than skier's height.)
Racer
If you're a very capable skier and you love to have fun on the slopes, you'll find your skis in the Top category (high-performance skis from past seasons), or Platinum (recent high-performance skis), or Diamond (premium models and next-season's preview skis.) You will find skis for every expertise:
Giant Slalom (GS) Rigid and with a longer sidecut radius, ideal for sustained speed and medium/wider turns. (Recommended length: equal to skiers height.)
Race Carve (RC) Fun, manageable, and adapted for all turn radiuses, these skis are a perfect compromise between GS and slalom. (Recommended length: 10cm less than the skier's height.)
Slalom Special (SL) Agile and responsive, these skis are perfect for skiers who like aggressive approaches into tight turns. (Recommended length: 10/15cm less than the skier's height.)
Versatile
If you generally ski on groomed slopes but every now and then head off-piste or into powder terrain, find your All Mountain skis in the Top, Platinum, and Diamond categories. This ski type is an all-around performer featuring a wider base under the boot to distinguish it from a purely on-piste ski. (Recommended length: equal to or 10cm less than the skier's height or based on personal preference.)
Women Skiers
From the range of options offered specifically for women skiers, we've chosen high-performance skis that are also lighter and more manageable. We have the latest boots designed to keep feet warm. Women skiers enjoy the high quality of these types of skis featuring structures and sizes produced especially for women.
Expert
You're an expert and you want exclusive, technical skis look for your skis in the Diamond category. These are very high-performing skis constructed of the best and latest materials, including FIS ski models and the range of Stöckli skis From the beginning of February, look for next season's most-anticipated models. Discover more here!
Free-heeler
If your love is telemarking, you can chose amongst the All Mountain category for your favorite pair of skis. All skis are complete with the standard 75mm system and Rottefella bindings. Boots (Top category) are by Crispi, Scarpa, and others. Learn more here! (Recommended length varies depending on the model.)
Backcountry explorer
If simply coming down the mountain isn't enough for you and you have the spirit of an adventurer, get your skis in the Alpine Touring category and hit the skin track! Skis, bindings, and skins of the best quality. A range of weights and widths are available according to your preferences. Learn more here! (Recommended length: equal to or up to 10cm less than your height depending on the model.)
Freerider
Powder addicts look for your free ride skis in the Top, Platinum, and Diamond categories. Iconic twin tips or the most recent evolutionary advances are waiting to be your powder buddy… Learn more here! (Recommended length: equal to or longer than your height depending on the model.)
These Boots are made for...
Your choice of boot is as important as your choice of ski. Choose the right type of boot for your level and your skis: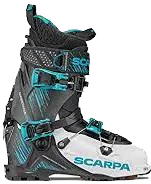 Boots
Junior and Baby
For kids, the key is comfort, dexterity - and warm, dry toes. Kid's boots come in the Baby(up to size 35) and Junior versions (from size 36 to 39.) Both are perfectly adaptable to their respective skis.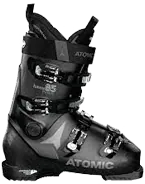 Boots
Top Adult
Top boots are performance-oriented with medium to high flexibility, but they are more rigid than a Special boot. Perfect for intermediate and expert skiers, these boots provide both comfort and control. Recommended for Performance, Top, Platinum, and Diamond category skis.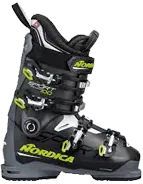 Boots
Special Adult
Did you choose an Easy Carving ski and are looking for comfortable and stable boot that doesn't tire you out? Get yourself a Special boot featuring 3 or 4 clips, good flexibility, and peace of mind while you're on the slopes.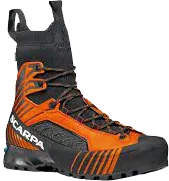 Boots
AT (randonnée) and Backcountry
Ultralight and comfortable boots for AT, perfect for uphill range of motion. Or heavier and more rigid boots in backcountry-style for the best performance on the downhill portion.
Snowboards
Choose your board here: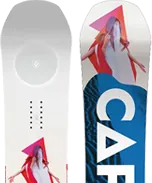 Snowboards
Junior
Junior snowboards are for all young riders, ranging in length from 70 to 130cm. (Recommended length: from 20cm to 10cm less than the height of the child depending on the level.)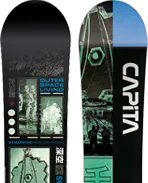 Snowboards
Top
For the most demanding boarder we carry various models in our Top category including those made for carving on the slope and those made for freeride and freestyle. You can also get a splitboard! Learn more here! (Recommended length: equal to your height or up to 15cm less depending on the type of board.)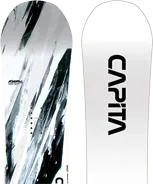 Snowboards
Special
A Special board is for performance in all snow conditions and for all levels of boarders from beginner to expert. )Recommended length: 15cm less than your height.)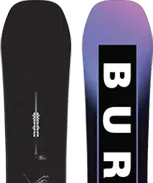 Snowboards
Soft Boots
Our boots are made by Burton, Nitro, Salomon, and others… Both the classic strap and laces kind and those featuring the Boa Fit System closure.
And accessories?
Complete your set with Only Ski accessories: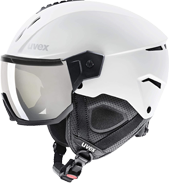 ACCESSORIES
Helmets
Skiing in safety is essential, but bringing your helmets from home can be an inconvenience. Book your kids and adult helmets at the rental shop where we guarantee a complete hygiene treatment after every use at the cost of only €4 per day. (Remember: helmets are required for children up to age 18.)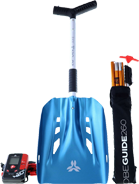 ACCESSORIES
Safety Kit
For expert freeriders who don't want to miss any time out of bounds but who understands the importance of caution and safety, our Safety Kit is composed of an ARVA Reactor backpack, ARTVA, shovel, and probe. Learn more here!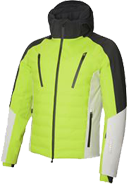 ACCESSORIES
Clothing
Whether you've forgotten something or it didn't fit in your bags (but you don't want to buy it or you don't make it up to the slopes very often), at Only Ski you can rent outdoor clothing: gloves, ski jackets, ski pants - all in adult in kid's sizes.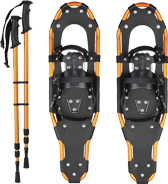 ACCESSORIES
Anything else?
Don't forget! We rent back protection, knee and wrist guards, head lamps, snowshoes, sleds and slide boards, poles, and other stuff. (If you've rented skis, poles are included in the price!)